In Hyannis Port, Massachusetts, United States, took place the wedding ceremony of Robert Kennedy Jr. and actress Cheryl Hines, famous for her role in the HBO television series Curb Your Enthusiasm. The Ecuadorian Businessman Alvaro Noboa and his wife, Dr. Anabella Azin, were among the guests.
In an emotional speech given by the groom, he thanked his friends, whom he compared with greatest treasures, in addition to mentioning that all the attendees are involved in charitable works and social causes, since Robert Kennedy Jr. is himself an environmental activist.
All the members of Kennedy clan and public figures were present at the wedding of the  nephew of President John F. Kennedy, where Natasha Bedingfield and the country music star Lyle Lovett delighted the guests with their songs.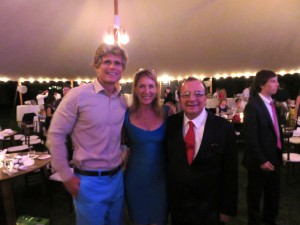 Related Posts via Categories